AG Systems was founded in 1986 by Alan Grinberg. At that time Alan wrote a business management program for his textile printing company, ZOO-INK Screen Print. Being visually inclined, Alan chose the Macintosh platform for the software.
ZOO-INK, which specialized in printing small runs of fabric, naturally had a clientele in the Apparel Industry. When these people saw what Alan had created, they said "I want one!".
For the next 5 years, Alan spent time developing custom software for a number of different types of businesses, all related to the textile, apparel, and interiors industries.
In the early 90's, recognizing the common thread in the apparel business, a number of the custom programs were rolled into a single package, and PERFECT FIT was born.
Because the program was written using a multiple window interface, as required on the Macintosh, and because Alan had chosen to use advanced programming tools from Omnis Software, we were able to be the first program in the apparel industry to support the Microsoft Windows operating system.
Although we had an opportunity to deploy the application on Windows 2.0, we waited until Microsoft had developed a more stable platform. Our first Windows deployment was on Windows 3.1 in 1994.
Over the years, as technology has advanced, the tools from Omnis Software have advanced at a similar rate. We have been able to build the program without having to "start all over" when the operating systems changed. This is a unique position in the industry.
Experience a new age of ERP
With talent on both sides of the country, we are prepared to offer technical support surpassed by no one.
We are often asked how we can support over 300 companies with a small staff. This is possible because our software is designed to be intuitive and easy to use, and has good help resources. Furthermore, our INCENTIVE is to reduce support calls, so anything we can do to improve the software is in our interest as well as yours.
What separates us from our competitors?
Fully Integrated Accounting
Double Entry to meet corporate standards.
A/R, A/P, Payroll, Ledger, Budgeting, Financial Reports.
Full drill down capabilities and summary reporting.
Data in the cloud for easy sharing
Application installs on local computer
Multiple windows, interactive windows
Efficient and flexible workflow layouts
Extremely high value for the money.

Base price is all inclusive for upgrades and support.
User designed export to spreadsheets.
User designed forms, supports multiple variations of the same form.
Over 400 user controlled settings to configure the program for your business.
User friendly, easy for new users to learn. Simple menu layout, no obscure icons.
If you have specific business requirements, let us hear about them!
Excellent customer support matched by excellence in software.  Always responsive, always available, always adapting.
Perfect Fit was created to make your life easier.  We strive to make that a reality, and as a company, pride ourselves on being "partners" with our customers.
A world in apparel where the ERP is as robust and intuitive as you want it to be.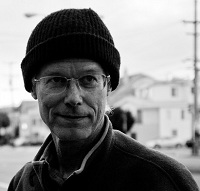 Alan Grinberg
Founder
Founder,  1986.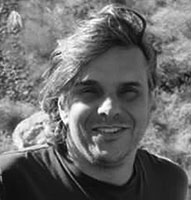 Hadi Salem
Sales and Marketing
Joined PFIT in 1998.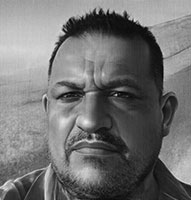 Gerardo
Programming and Support
Joined PFIT in 2017.